A 4 wire PT100 sensor. Let's be honest, this is excessive. It's Class A as well.
Class A ± (0,15+0,002 * t), ±0,15 °C (0 °C), ±0,35 °C (100 °C), defined on range -100…+450 °C (wire wound resistor)
With an Octopus Pro, you need no additional hardware. This is, literally, the most accuracy possible on a 3D printer hotend.
You'll need all 4 wires back to the board, so if you're running a toolhead PCB you'll likely need an additional couple of runs for this. If you really want, you can just use one white and one blue wire and use it in 2 wire mode, but why would you do that?!
4 wire wiring, Octopus Pro: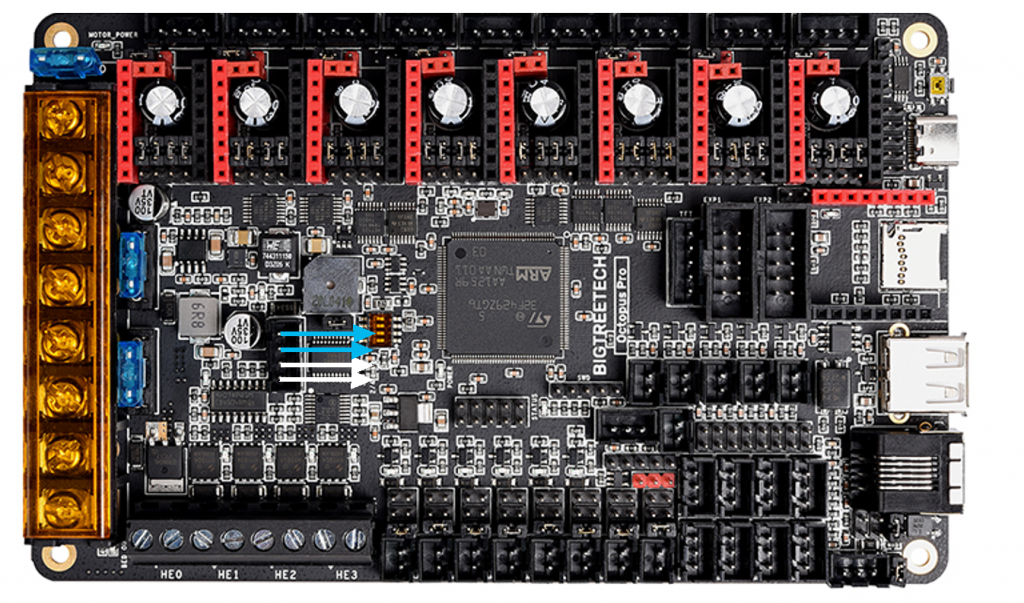 DIP switch settings, 1-2-3-4: OFF-OFF-ON-OFF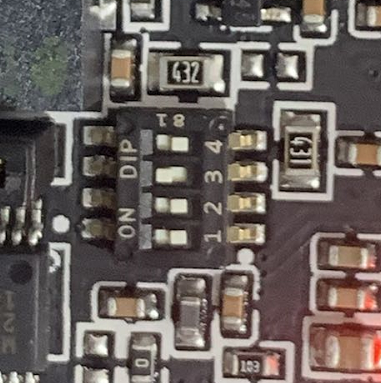 Klipper Settings:
heater_pin: PA2 # Heat0 sensor_type: MAX31865 sensor_pin: PF8 spi_speed: 2000000 spi_software_sclk_pin: EXP2_2 spi_software_mosi_pin: EXP2_6 spi_software_miso_pin: EXP2_1 #tc_use_50Hz_filter: False #tc_averaging_count: 1 rtd_nominal_r: 100 rtd_reference_r: 430 rtd_num_of_wires: 4 #rtd_use_50Hz_filter: False #control: pid #pid_kp = 19.755 #pid_ki = 0.770 #pid_kd = 126.680 min_extrude_temp: 170 # The minimum temperature (in Celsius) at which extruder move # commands may be issued. The default is 170 Celsius. min_temp: 0 max_temp: 480

PT100 Class A 4 Wire
Product Code: PT100
Availability: In Stock
£12.00

Ex Tax: £10.00
Price in reward points: 1200
Related Products
Tags: PT100